energy from experts
We cultivate a double expertise at the crossroads of information systems and our customers' businesses

services
OUR OFFERINGS
 SAP EXPERTISE
Our SAP experts design, develop and maintain your Customer Management Information Systems (CRM), billing and collection in the Utilities industry, sales and service.
ADVICE AND SCOPING
DESIGN AND LAYOUT
IMPLeMENTATION
MAINTENANCE and UPGRADES
OPTIMIZATION OF IT SYSTEMS

SERVICE EXPERT & BPO
Recognised expertise in handling billing and data flow processes
BACK OFFICE FLOW PROCESSING
OUTSOURCING OF BILLING OPERATIONS

NEARSHORE PREMIUM
AUTOMATISATION / RPA
TEST FACTORY

ILIADE BILLING
Iliade Consulting puts its invoicing expertise to good use and offers to take charge of your complex invoicing system from start to end, in the Utilities industry and any other sector.
DEFINITION OF business PROCESSES

implementation of the billing solution "opencell"

on-premise &  saas


TURNKEY SOLUTION FOR ENERGY SUPPLIERS




MAINTENANCE AND UPGRADES
We offer full support on the implementation of IT projects using Agile methodology.
business analyst / product owner / quality analyst



SCOPING / PROCESS MODELLING
pricing
DIGITAL PLATFORM / MOBILITY / SELFCARE
COMPLIANCE AND CYBER RISK
ABOUT US
+19 YEARS OF EXPERTISE IN THE utilities industry

SINCE 2004...
Iliade Consulting is founded by three friends to become a SAP and Utilities industry consulting leader.
... IN 2015...
Iliade Consulting joins NEURONES group. The IT and consulting skills of NEURONES' 6,000 employees enable us to : 

Offer a complete service including SAP, hosting, cybersecurity, and digital & organisational transformation.
Act in other sectors such as banking and transport. 
... and since 2020 
The Odyssée brand is launched - Iliade Consulting's agile project management offer.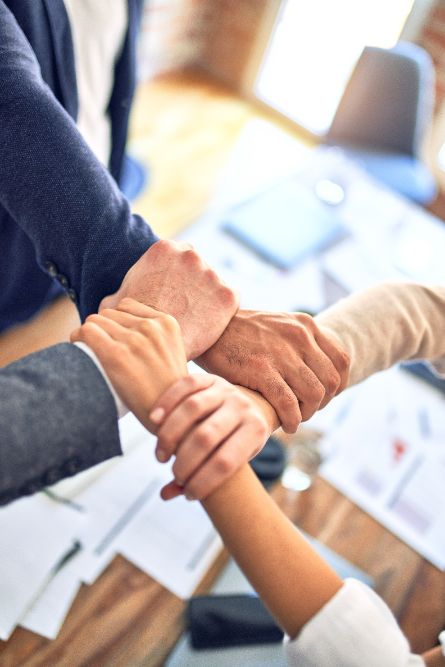 19
years
Iliade Consulting was found in 2004

239
CONSULTANTS
Iliade Consulting has more than 230 consultants: billing business experts, technical-functional experts around multi-technology environments (Java, Angular, Kafka...), SAP ISU, SAP BC, Abap, Fiori, CRM & Opencell

24 millions €
Turnover 2021
Iliade Consulting has achieved a turnover of 24,2M€ in 2022 and has managed to be profitable every year since its creation.

ISO 9001
 iso9001 certified
Iliade Consulting is ISO9001 certified. We also encourage consultants to be ITIL certified and are currently preparing for 27001 certification.

EXPERTISE
Determined to stand out through its expertise, Iliade Consulting makes this strength its signature.

TEAM SPIRIT
Because we are never experts alone, Iliade consultants work together to help each other and share their knowledge. Driven by the desire to progress and move forward together, our consultants form a close-knit team.

respect
Respect is at the heart of the company's values: respect for clients, for commitments made and for employees. More than a value, respect is the driving force of our employees, who integrate it into their entire professional approach.

ILIADE RECRUITS

Would you like to join a motivated and ambitious team within a growing group?

Then don't wait any longer and submit your application online, giving us your contact details so that we can contact you quickly.